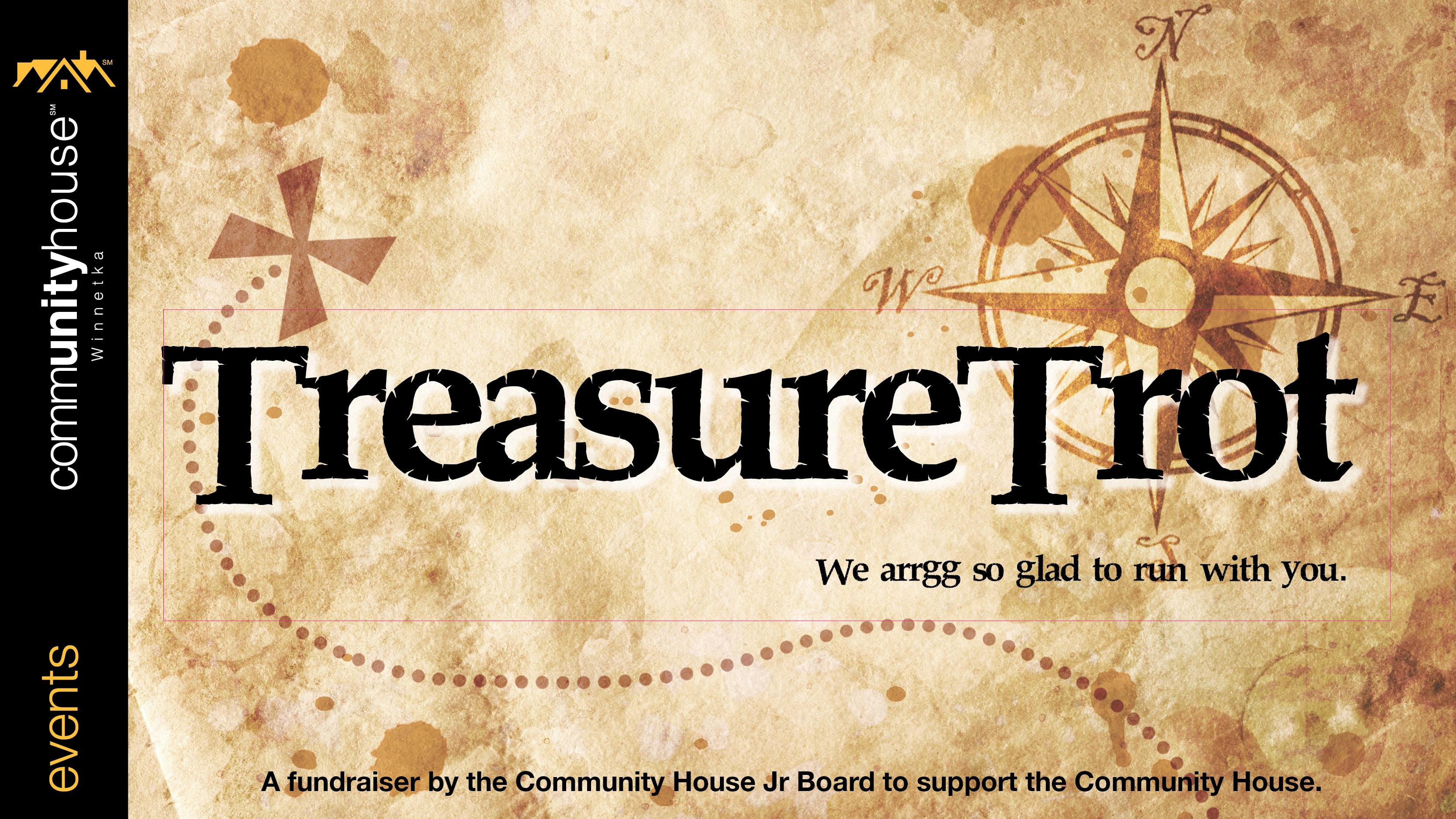 ​
Join us Saturday, May 7, 2022 at 8:30am for a 5K run / walk for all!
The Treasure Trot starts at 8:30am on the Green Bay Trail near the Pine Street bridge - the entrance is near the Community House. Participants will head south on the trail and turn around at the end of the trail (parking lot near Sears School) to return to the finish line. We'll have a water station at the turn around point!
Packet pick up is at the Community House on Friday, May 6 from 2:30pm to 5:30pm and Saturday, May 7 from 7:15am to 8:15am.
Registration will also be available the day of the event.
Please note that there are no refunds for this event.
Parking for the race is available in the Village lot off of Lincoln Ave, and street parking is also available. Please do not park in the Community House lot off of Pine Street.
The Treasure Trot is organized by the Community House Junior Board, which is comprised of 41 dedicated high school sophomores, juniors, and seniors who live in New Trier Township. The Junior Board is an extension of the Community House Woman's Board, a team of local volunteers who plan and execute annual fundraising events in support of the Community House, including the nationally renowned Antiques+Modernism Show. The Junior Board raises funds for the Community House by volunteering at Woman's Board events throughout the year and holding its own signature events: a 5K fun run each spring and the Winter Wanderland event at the holidays.