programs and memberships for the whole family
a good workout exercises both body and mind
Welcome Back Fitness Center Members!
As Illinois moves into Phase 4 of the Restore Illinois plan, we are happy to announce the Fitness Center will be re-opening on Wednesday, July 1 - we are SO excited to see you all!
The Fitness Center is a special community and as we re-open, your safety continues to be our top priority. We have new guidelines in place to help protect that community and ask each of you to do your part as well. We are in this together!
The Fitness Center will re-open with the following hours:
Monday – Friday 5 am – 8:30 pm
Saturday – Sunday 7 am – 6 pm 
(Must use Pine Street entrance on weekend)
 
Reservations for each visit are required for all members!  Reservations are set for a maximum of 90 minutes with 30-minute breaks between available sessions for sanitation.  All members must register at www.picktime.com/mywch
The following guidelines will be in place:
Members must wear face coverings over their nose & mouth when entering the Community House and when not exercising.  Face coverings may be removed while exercising.
Members must clean and sanitize equipment before and after each use. Supplies will be available for you.
Members must maintain 6' of distance during exercise.

Every other piece of cardiovascular equipment will be de-commissioned to provide 6' distancing.
All strength training equipment is available, but members are asked to maintain at least 6' of distance from other members.

Capacity limits will be enforced to provide proper social distancing.
At this time, the following will not be available:

Drinking fountains.  Please bring your own water bottle. The touchless water bottle filling station will be available.
Showers, steam rooms, and towel service
Childcare
The Fitness Center, equipment, and locker rooms have been thoroughly cleaned and sanitized in preparation for your return.  We will continue with strict cleaning protocols with our re-opening and ask each member to adhere to all guidelines.  
While we look forward to your return and have put policies in place, the Community House cannot remove all risks in relation to COVID-19.  We encourage you to refrain from the use of the Fitness Center if you have symptoms of COVID-19. Members are asked to self – monitor and be sensitive to the concerns of others.
We so appreciate your continued patronage & support. We cannot wait to see you, and to provide you with the high-quality fitness experience you expect here at the Community House!
---
Enjoy your workouts and experience the happiness that comes from exercising with others. When you join the Community House Fitness Center, you're supporting your community while working out with your friends and neighbors. Our amazing Winnetka fitness center is located just a short walk or drive from home. Even better, it requires no enrollment fees, meaning you can sign up for $0 down and pay only your chosen membership fee. Why travel to an expensive gym where you're treated like a stranger? We're the Winnetka fitness facility right here in your neighborhood!
Here's another great reason to join our Winnetka gym. Your Community House Fitness Center offers the highest-quality fitness programs on the North Shore. Come to us, and you can choose from Pilates, dance fitness, yoga, body conditioning, strength and stretch workouts, and more. Get your blood moving and have fun in a social setting that revolves around sports, fitness classes and workouts. By exercising as part of a group, you get to have fun with friends even while you improve your health and wellness. Our air-conditioned facility provides all the equipment you require to meet your fitness goals, as well as lockers, showers and steam rooms for men and women. Our professional staff, in conjunction with our full-service facility, will help you achieve your optimal level of fitness and well-being.
state-of-the-art equipment and amenities
Treadmills
StairMaster StepMills
Lifecycle exercise bikes
Spinning bikes
Concept2 rowing machines
Cybex Arc Trainers
Free-weight equipment
Helix lateral trainers
Life Fitness cross-trainers
Life Fitness strength-training equipment
Precor EFX Elliptical Fitness Cross Trainers
Precor Adaptive Motion Trainers (AMTs)
Gymnasium
Locker rooms with steam rooms
now offering the Peloton experience
Our Winnetka fitness center now features a Peloton Experience room equipped with three Peloton bikes. Schedule a one-hour workout up to one week in advance in person or by calling 847-446-0537. The cost is $12 per ride or $49 per month, and payment is required upon scheduling. Refunds are not available after scheduling, but you may reschedule 24 hours or more in advance of your scheduled ride.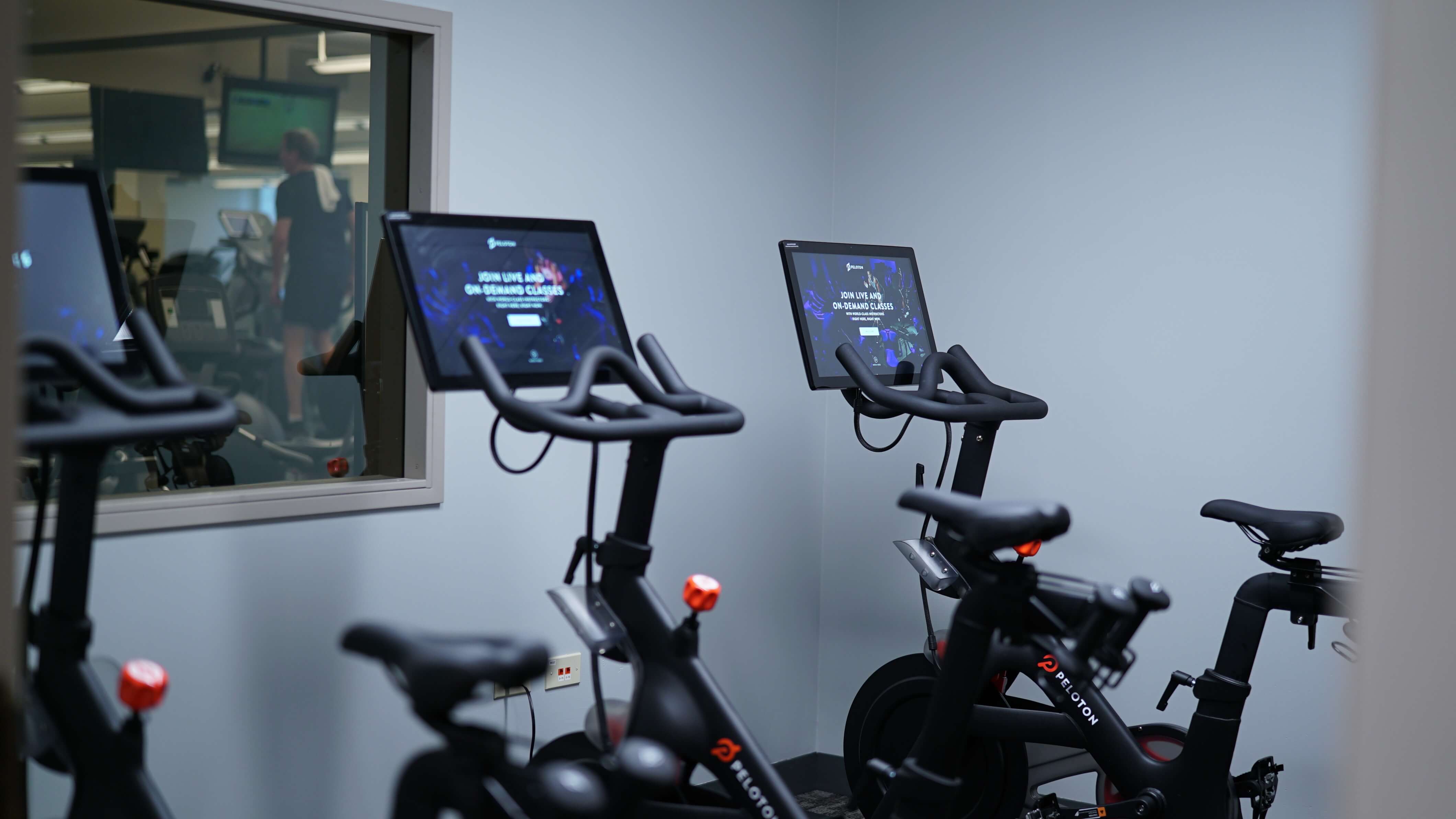 ​
hours of operation
Monday – Friday: 5 am – 9 pm
Saturday – Sunday: 7 am – 6 pm
personalized orientation
Ready to learn more about our Winnetka fitness center? An orientation session is a great opportunity for you to learn how to use the equipment properly and effectively. A fitness instructor will guide you in the operation of various machines and provide information about a personalized fitness program. Orientation is free with your membership, but you must schedule an appointment for your individualized session.