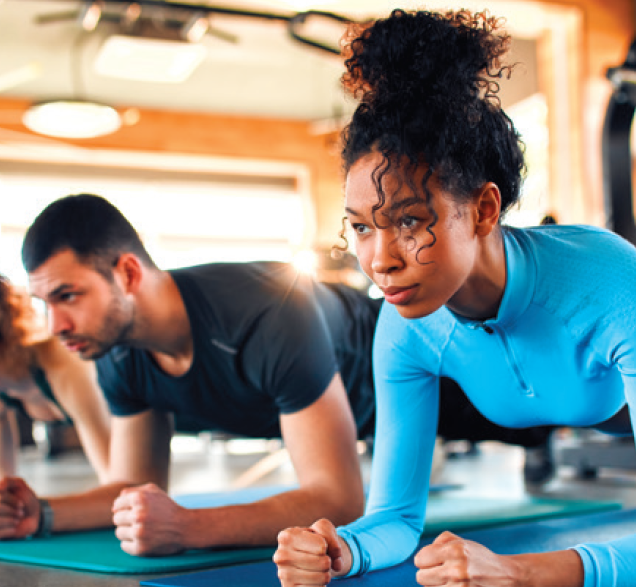 Nothing beats the feeling of community and friendship found in a group fitness class! We are thrilled to introduce our all new Group Fitness classes led by some of the best instructors on the North Shore! Click here for more information and the current schedule.
With the Group Fitness Enhancement (+$30/month with your Essential membership), you are entitled to unlimited participation in our new in-person group fitness classes, along with access to our complete virtual class library, featuring hundreds of recorded classes you can take at home or anywhere!
Want to take a class but don't have a membership or the Group Fitness Enhancement? No problem - Fitness Center members without the Group Fitness Enhancement and non-members alike can drop in to any single group fitness class for $20.
All Group Fitness participants, whether attending as a member with the Group Fitness Enhancement or as a single-class drop-in, must stop at the Fitness Center desk to get a ticket for class, which must be presented to the instructor.
Interested in more than one of our Enhancements? Don't forget you can receive ALL Enhancements (Recovery, Group Fitness, and Child Care) with the Elite Enhancement (+$50/month with your Essential Membership).