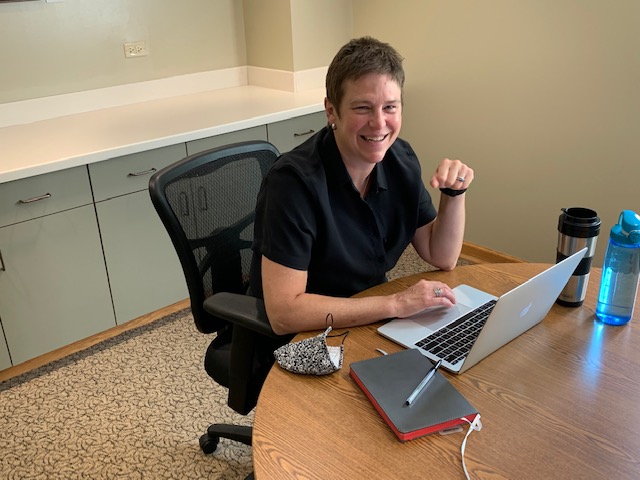 Maintenance Technician
and Maintenance Workers
Full-Time, Part-Time, and Seasonal Opportunities Available

We are seeking full-time, part-time, and seasonal employees to work in our facilities / maintenance department. Responsibilities include room set up, assisting customers with facility-related needs, routine cleaning, and routine facility and grounds maintenance. The full-time position may also include completing repairs and facility improvement projects as needed. Click on the position descriptions for each role below for more information.
Full-Time Maintenance Technician (M-F, 3:00 pm to 11:30 pm)
Part-Time Maintenance Technician (Sat/Sun, 3:00 pm to 11:30 pm)
Seasonal Maintenance Workers (hours vary)
Drop off completed applications (see link below) or your resume at the front desk or email to amys@mywch.org
---
Maintenance Manager
The Maintenance Manager is the lead maintenance role on our staff team. It's a great opportunity for someone who truly enjoys working with others and interacting with volunteers, program participants, and community members - and has strong facility management experience, of course. This role supervises full-time and part-time staff and ensures the organization's facilities and grounds are clean, well-maintained, set up appropriately for scheduled activities, and ready to welcome the community. Click here for more information.
To apply, email your resume and cover letter to amys@mywch.org
---
Event Coordinator
This part-time, seasonal role ensures that all of our weddings, bar/bat mitzvahs, and other celebration events go smoothly from start to finish! It's a fantastic opportunity for anyone who is interested in event planning and enjoys helping people create memorable experiences. Friday, Saturday, and Sunday hours are required; we are hiring up to three people to allow for rotating coverage. For more information, including application instructions, click here.
To apply, email your resume and cover letter to kelseyw@mywch.org
---
Weekend Receptionist
We are seeking a weekend receptionist, primarily for Saturdays (full day or morning / afternoon shift) to provide general customer service and assist with administrative tasks. Occasional opportunities may be available for additional hours on Saturday evenings, Sundays, or weekdays. Click here to learn more and scroll down to download our employment application form.
To apply, email resume or completed application to patricee@mywch.org
---
Internships
Community House is always looking for bright and innovative applicants who are interested in working in the nonprofit field. We have opportunities in multiple areas - please contact hr@mywch.org with your resume and interests for more information!