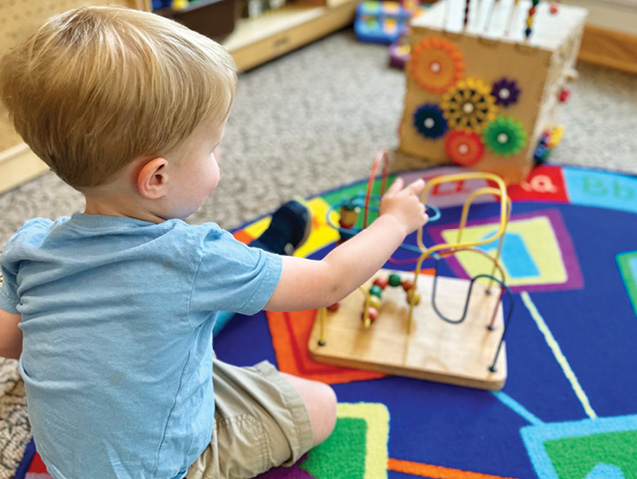 Spend your mornings with us this Fall!
EXPLORE OUR EXPANDED EARLY CHILDHOOD OFFERINGS!
View our weekly offerings for Under Age 2 to Age 4 (PDFs above). For more information or to register, CLICK HERE and enter the class # indicated under the program name.
---
About Early Childhood Programs
Newborn to Age 4
The Community House offers early childhood development programs perfect for preschoolers that start young children on a path to lifelong learning and participation. We provide a fun, engaging way to learn as we introduce youngsters to classes and physical activities. It's never too early to learn, play with peers, develop teamwork skills, or simply get our bodies moving in time to the music!
---
Everybody Move Inc. — Age 6 months-3 years
This class offers a playful and enriching time for you and your child to sing and dance! The beginning of the class provides free-play and gathering time to allow for socialization and interaction. The structured part of the class explores gross motor, fine motor, language development, and musical listening skills. This class is the perfect balance between child-centered instruction and supported imaginative play. We explore music through stories, puppets, balls, hoops, scarves, rhythm instruments, drums, and more! NOTE: All children must be accompanied by an adult.
---
Tiny Bits — Age 1-2
Mom and tots come play at our house and meet new friends. Join in free play, circle time, art, songs, and simple child-centered projects. There will be interaction with other children and time for lots of individual attention, encouraging children to develop such social skills as sharing, caring and cooperation
---
Little Bits — Age 2-3
Little Bits is a class designed for ages 2-3 to have fun and make new friends while engaging in art, music, free play, storytime, and end class with a snack. Each week will be centered around a new theme.
---
ABC's & 123's — Age 2.5-4
Each class is centered on a different number and letter which are reinforced through various puppets, songs, games, and stories.
---