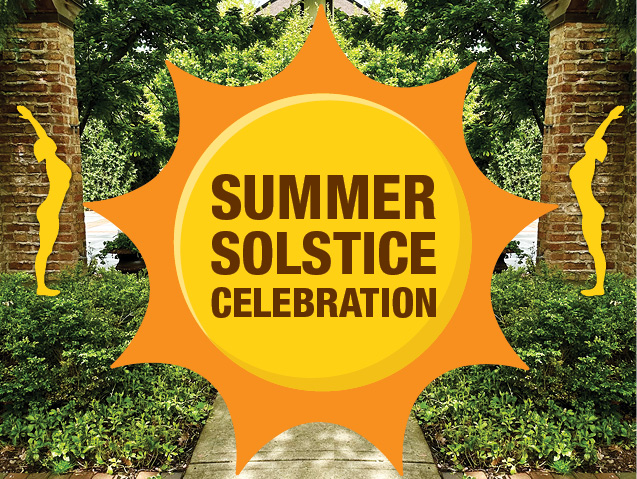 THIS EVENT IS FREE BUT REGISTRATION IS REQUIRED.
SUMMER SOLSTICE CELEBRATION — FREE EVENT!
Yoga + Meditation in the Garden on Wed., June 21 from 6-7:30 pm
Age 12 and Up
Bring your yoga mat and join Liz Geifman, a Wilmette native, as she leads a one-hour yoga class followed by a 15-minute meditation with Glencoe resident Silvia Shaw. This FREE event also features live music and light refreshments! Childcare will be open from 5:45-7:45 pm.