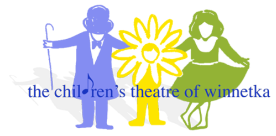 ​
Children's Theatre of Winnetka is a not-for-profit, volunteer organization dedicated to promoting theatrical experiences for New Trier Township children, grades 4 - 8. Children participate both onstage and backstage in two productions annually in the fall and spring.
Fall Production: "Your a Good Man Charlie Brown"
Junior Production October 28
Main Production November 18-21
 
JUNIOR PRODUCTION
4th - 8th Grades Not Vaccinated
(4th & 5th will probably be in different casts than the 6th - 8th grades)

Beginning September 9th for 8 weeks with performance on October 28th

Rehearsals Tuesday/Thursday, 1 hour each
MAINSTAGE PRODUCTION
6th - 8th Grade Actors Fully Vaccinated by Auditions

Beginning September 9th for 10 weeks with performances November 18th-21st
Rehearsals Tuesday/Thursday 90 minutes each
Saturdays 2 hours, 10am-12pm or 12pm -2pm (Note new time)

CREW
Crew opportunities are available for fully vaccinated 6th-8th grade.
STUDENT DIRECTING
Wonderful opportunities including choreographing and directing for High Schoolers!
All 4th-8th Graders, who live or attend school in New Trier Township, are invited to audition or apply for crew.
Confidential scholarships are available.
Questions? Contact Connie Yonan, 847-751-1870 or click here to email.

For more information, please visit click here to visit our website.
​
---
For more information about the Children's Theatre of Winnetka please visit:
https://www.childrenstheatrewinnetka.com/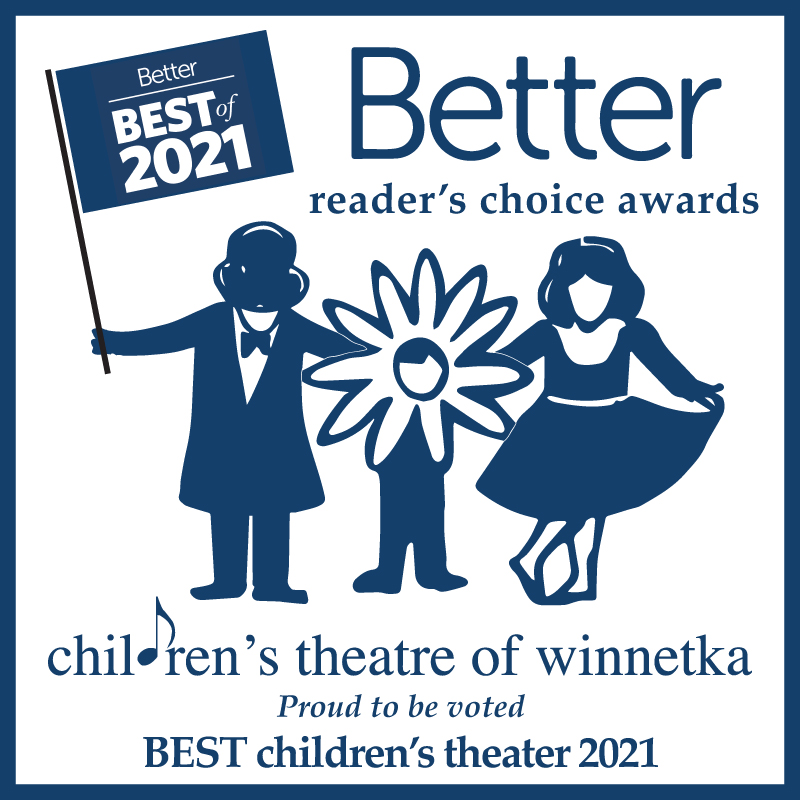 ​