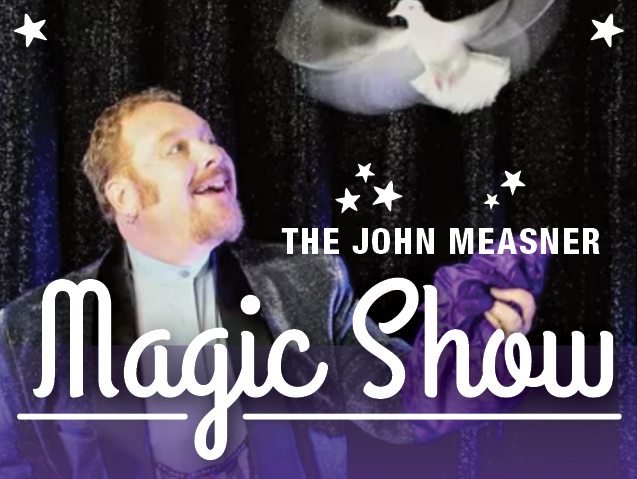 The John Measner Magic Show
Mon., January 16 at 10 am
See John Measner, magician extraordinaire, at the Community House! John is a classically trained magician and skilled manipulator showcasing many mystifying illusions (some with live animals). He has performed on Chicago's own "Bozo Show," cable TV talk shows and dazzled audiences at popular festivals. His show includes audience participation which will thrill you with everything from card-and-coin magic to illusions.
$10 in Advance / $15 Day of Event