Summer Fitness Programs in the Garden
Conditioning with Michelle
Wanting to restart your fitness routine? This conditioning class with personal trainer Michelle Fuentes is the class for you! Michelle will guide you through a warm-up leading into a conditioning segment using bodyweight movements and light weights, followed by a full-body stretch.
Class Starts Tuesday August 4th
Tuesday 9:00 AM to 10:00 AM
Instructor: Michelle Fuentes
---
Senior Fitness
Before the full sun and heat of the day, you'll be on your feet and getting movement with a low impact warm-up, walking safely with a leader to the lake, through the neighborhood, or along the Greenbay trail, ending with an appropriate cooldown.
Monday 9:00 AM to 10:00 AM
Instructor: Bob Davis
---
Virtual Pilates Mat Fusion
This class will tone all the small muscle groups to create length and definition. All you need is a mat, your body weight, light weights (or cans), and a towel. You will feel longer, stronger, and leaner! A nice compliment to running, walking, and biking. Zoom information will be emailed to you after registration.
Monday 10:00 AM to 11:00 AM
Instructor: Barbara Lincoln
---
Youth Sports Performance Training
The Community House is providing sports performance training for athletes aged 11-18. Focus will be on strength, speed, agility, coordination, and much more! This training is designed for athletes of all sports and all skill levels.
July 7 through July 28
Ages: 11-14 Tuesday 5:00 PM to 6:00 PM
Ages: 15-18 Tuesday 6:00 PM to 7:00 PM
Instructor: Patryk Ruta
5:00-6:00 PM
6:00-7:00 PM
---
Teen Yoga
Vinyasa is a type of yoga that links movement and breath to attain balance in the mind and body. From the Sanskrit "to place in a special way," vinyasa aligns a deliberate sequence of poses with the breath to achieve a continuous flow. Find your balance in our beautiful garden!
Thursday 10:00 AM to 11:00 AM
Instructor: Melanie Repsold
improve strength, balance, posture and more
Community House offers a variety of exercise programs for seniors, new mothers, and others with special fitness needs. When you participate with others who are in the same situation, you are less self-conscious and therefore more motivated to continue your quest toward improved health. Enjoy the social aspect of these classes as you regain strength, stamina, and stability.
Pilates
The Pilates Method is a classic method of physical and mental conditioning created over 80 years ago by legendary physical trainer Joseph Pilates. Through exercises that focus on the application of six principles: control, centering, concentration, precision, breath, and flow, we teach you about the mechanics of movement, allowing you to develop and maintain a healthy and graceful body.

Peloton Experience Room
The Peloton Experience at the Community House Fitness Center is your very own private cycling studio. The Peloton offers the perfect blend of fitness and technology, allowing you to take live and on-demand studio cycling classes on your schedule.
StretchXPerience
StretchXperience is a functional flexibility clinic located right here in the Community House Fitness Center. Our goal is to help you move better so you can improve your performance and feel great! Each 45-minute, whole-body stretch is tailored to your specific needs by our certified practitioners. Get started with us today so you can move better, feel better and perform better.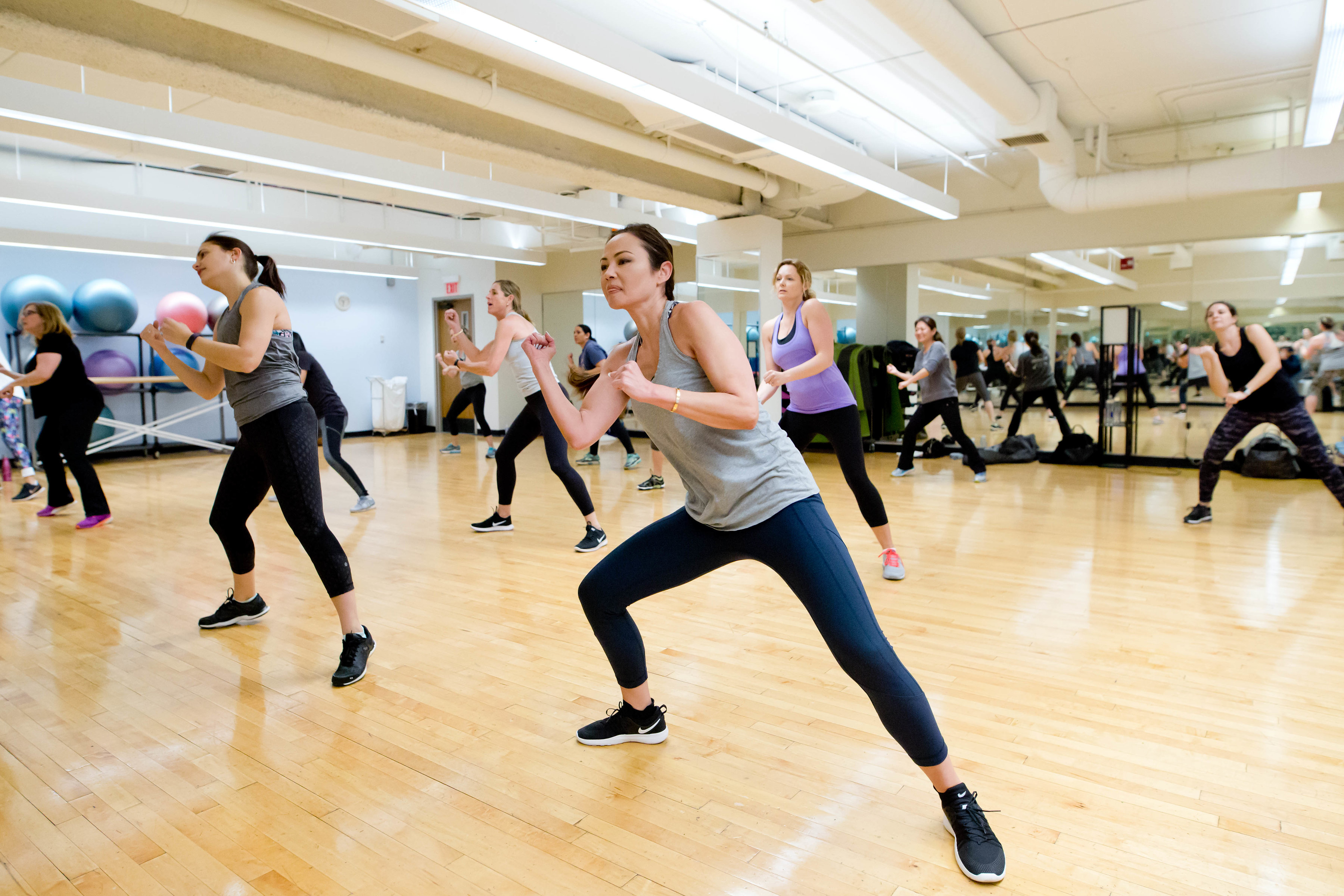 ​