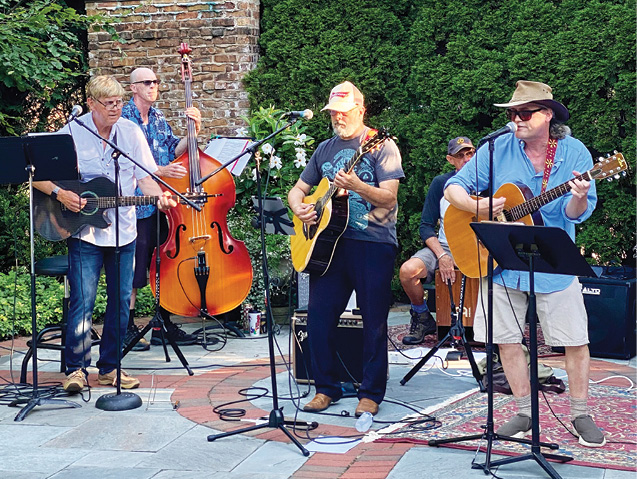 Firsty Thursdays are back for the second summer!
June 1, July 6, and August 3 from 5 - 8 pm
---
June 1 — Firsty Thursday Band and Food Truck
BAND: Blue Sky Highway
FOOD TRUCK: Mama Mia Pizza
Join us in one of the most beautiful settings around, the Community House Garden, for a different food truck and band on June 1, July 6, and August 3. No cover charge, no tickets — just come on over for a low-key evening with your friends and neighbors.
Save the Dates: June 1, July 6, and August 3
See you on the first Thursday of June, July and August for FOOD TRUCKS (new this year!) and FREE live music!
Beer, wine, and snacks will be also be available for purchase.
Bands and Food Trucks TBD — check back for more information.