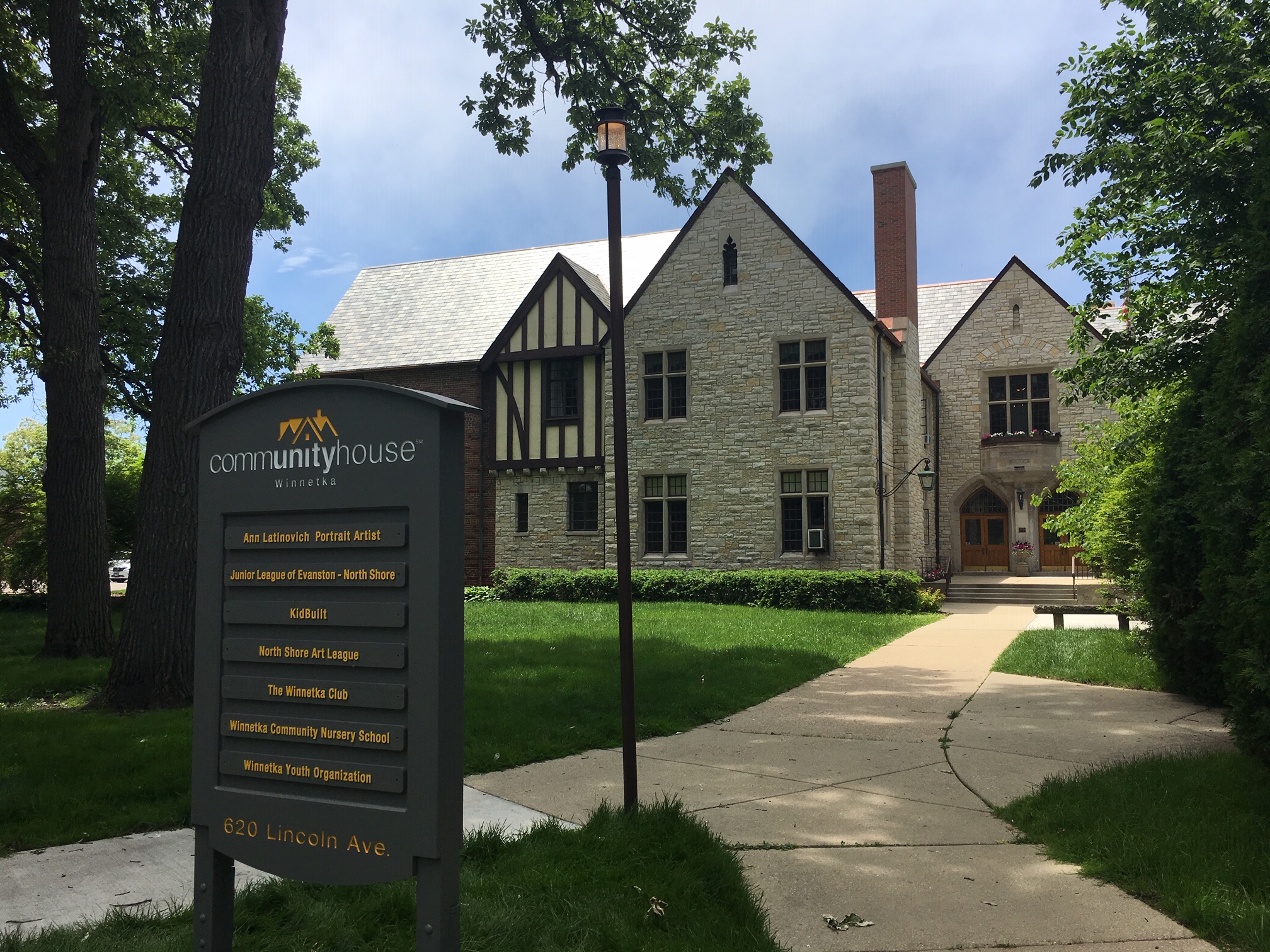 We are so excited to welcome you back to the Community House!
With our region in Phase 4 of Restore Illinois, in-person programs have resumed and the Fitness Center is open!
Hand sanitizer is available throughout the building and all high-touch areas and any shared objects are frequently cleaned and sanitized using products that have been approved by the EPA as effective against COVID-19. Water fountains are not available and vending machines are closed at this time, so please bring your own water bottle.
We can't keep our community safe without your help! To protect yourself and show your care for others, please be sure to wear a face-covering that fully covers your nose and mouth each time you come to the Community House, and be diligent in keeping at least 6' between yourself and others at all times. And please, if you are having any symptoms of COVID-19 or are in any way not feeling well, stay home until you are healthy again.
Programs are held outside, if practical, or inside in rooms that allow for appropriate distancing. Instructors will manage face coverings and appropriate distancing, following state guidelines, for all classes. If you have any questions about program safety, please contact:
Patti Ruiz at 847.881.9309 for performing arts, early childhood, and general enrichment programs
Jeff Wahl at 847.881.9305 for youth sports, martial arts, gym rentals, and dog obedience
Additional, specific Fitness Center guidelines are available here.
Thank you for your help in keeping our community as safe as possible. We are grateful for your support and look forward to seeing you soon!