a calming place for your next celebration
For generations, North Shore residents have hosted their special occasions in the Community House's beautifully landscaped garden. This lovely renovated space within the historic grounds of Community House provides a timeless setting for any outdoor event — from a romantic wedding to a warm family reunion. From the bright blooms of spring to the deep colors of autumn, the Historic Garden is the perfect spot for your perfect day.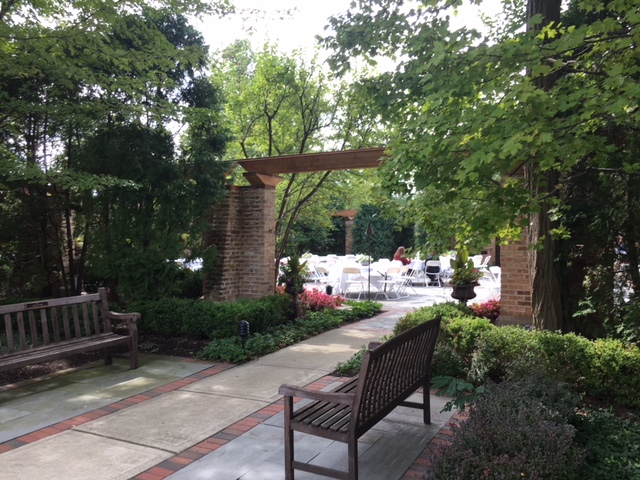 from the arches garden to the historic garden
The original Arches Garden was recently revitalized and is now called the Historic Garden. The beautiful Historic Garden is framed by vast architectural brick structures, a Tudor-style railway building, and a patio made from blue stone and red brick inlay. This unique outdoor space is ideal for both casual and formal events.
enjoy the exquisite garden room
The Garden Room, with dance floor and view of the Historic Garden, is an ideal spot for dinner, dancing and celebrating. It accommodates 75 to 200 guests. Our exclusive full-service caterer, Catered by Design, will help you pick the perfect menu for your event and make sure every detail is handled impeccably.
Or call 847-881-9370